iOS Developer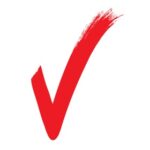 Website Evrotrust Technologies
Evrotrust is Qualified Trust Services Provider.
About Evrotrust
Evrotrust is a Bulgarian company that specialises in providing Qualified Trust Services founded in 2015. We are the first European Trust Service Provider to develop proprietary technology solutions to set up a Private Electronic Identification Scheme as well as a system to deliver remote qualified electronic trust services to ensure the secure delivery of documents from a mobile device.
We provide technology that transforms the way we all work and live. Evrotrust offers unique and revolutionary technology for assuring the electronic identification of signatories and services using strong authentication mechanisms, digital certificates and electronic signatures. Working at the cutting edge, we design and develop unique software – all with the most advanced technologies, tools, software engineering methodologies and the collaboration of internal and external partners.
The solution is eIDAS compliant, but also meets all requirements of AML/KYC/GDPR/PSD2 and other applicable EU regulations.
To know more about us, please visit evrotrust.com and follow us on Facebook, LinkedIn and Instagram.
Your Responsibilities:
Plan, design, and implement applications for iOS and OS X
Develop front-end and server-side components of the system's parts of mobile development projects.
Think of the design of the applications and not just their functionality.
Participate in architectural and framework evaluation.
Take part in all phases of the product development life cycle.
Experience and Skills You will Need:
Deep understanding of SWIFT
Experience with Cocoa APIs on OS X
Experience with embedded databases
Knowledge of RESTful APIs to connect to back-end services
Understanding of UI design and a user-oriented focus
Strong OOP skills with a very good understanding of iOS features.
Get an advantage, if you have experience in or with:
JavaScript and HTML
PKI
Secure enclave and keychain
SQL or NoSQL databases.
Good command in English
What we offer:
A challenging position in a young and ambitions company
Excellent opportunity to develop your skills and grow
Environment where product expertise, professional and personal commitment are rewarded
Competitive remuneration and social benefits package
Growing startup experience with a positive vibe