Optical Engineer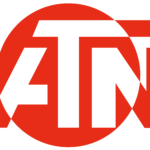 Website ATN EUROPE LTD
Manufacturer of High Tech Professional Optics Equipment
ATN Europe LTD is an international company that specializes in digital night vision and thermal optics for hunting enthusiasts. Our product has been on the market for over 20 years. We are looking for an experienced Optical Engineer to join our team.
Main responsibilities are research and development of complex optical (electro-optical) systems.
Requirements and necessary skills:
Experience in RnD optical systems.
Experience in analyzing optical systems, including: lasers, micro-optics.
Experience in RnD electro-optical system — will be great.
Be experienced in optical design/analysis software like: Zemax, Mathlab.
Have strong competencies in: optical design theory, lasers, polarization, detectors, electro-optical devices and opto — mechanical constructions.
Bachelor or Master's degree in Optical Engineering, Physics, Optical metrology or a related field (Computer Engineering, Mathematics, etc)
English language at least on Intermediate level.
Company offers:
A work environment where your ideas do matter
Being part of international business with high-tech products
New and well-organized working facility
Highly competitive salary package
Convenient work schedule
Corporate training programs, English language courses during working hours
Paid vacation / sick leave
Free consultations with corporate lawyer on any legal matter
Free hot meals in the office
Friendly and open-hearted Ukrainian and Bulgarian teams
Relocation bonus
If you are a good fit for this position, please send your CV in English along with your salary requirements. Only shortlisted candidates will be contacted.