Private Equity Depositary Analyst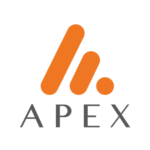 Website Apex Fund Services
About Apex:
The Apex Group is a global financial services provider with 3,000 staff across 40+ offices globally. We look to recruit bright, articulate and numerate employees who are not afraid of a challenge and are prepared to work hard and love what they do.
Every employee plays a part in making Apex who we are today and the more that we grow, the more important that becomes. Whatever your career path or specialism Apex provides a global platform to allow you to thrive.
As a Private Equity Depositary Analyst, you will ensure that clients are monitored in accordance with AIFMD and adhere to the Apex internal policies. You are required to be a strong team player with a commitment to deliver outstanding client service.
This role is open to recent graduates and experience is not essential.
Job Specification:
• Perform reviews and collect evidence for capital, investment and cash transactions;
• Perform quarterly bank and capital account reconciliations between the depositary and the AIFs;
• Obtain and review evidence in support of the independence and qualification of the investment valuation process;
• Ensure and evidence that the AIF has ownership of assets;
• Ensure that investment ledgers are reconciled and up to date with those of the AIF;
• Support the production of all necessary reporting to the regulatory authorities;
• Prepare the necessary materials in relation to oversight visits and reports;
• Prepare and ensure the accuracy of quarterly invoices;
• Respond to all client questions and requests in a professional and efficient manner
• Regularly reconcile the records of sub-custodians;
• Support the Senior Depositary Analyst in both day to day and training activities;
• Suggest areas for improvement or efficiencies to processes;
• Detailed review of formal documents.
Skills Required:
• Degree in Finance, Accounting, Business or a related field. Master's degree preferred;
• Advanced English (B2 and above);
• Interested in developing professional qualifications, such as:
o Relevant accounting/part-qualified (ACCA – / CIMA);
o Chartered Financial Analyst (CFA);
o Audit qualifications;
• Ability to work independently as well as in a team;
• Attention to detail;
• Accurate time management;
• Work under pressure and deadlines;
• Excellent presentation skills;
• MS Office, specifically Excel;
• VBA and data base skills preferred but not mandatory;
• A flexible approach to work;
• An ability to work on own initiative;
• A confident manner and the ability to communicate with clients and colleagues effectively;
• To possess an ability to disseminate information and respond quickly;
What you will get in return:
• A genuinely unique opportunity to be part of an expanding large global business
• Exposure to all aspects of the business, cross-jurisdiction and to working with senior management directly;
• Work for a fast developing and one of the world leading independent fund administrators;
• Opportunities for professional development;
• Competitive remuneration package including various benefits;
• Positive and hospitable work environment;
• Office location on communicative place at Sofia city center in modern office building.
Additional information:
We are an equal opportunity employer and ensure that no applicant is subject to less favourable treatment on the grounds of gender, gender identity, marital status, race, colour, nationality, ethnicity, age, sexual orientation, socio-economic, responsibilities for dependants, physical or mental disability. Any hiring decision are made on the basis of skills, qualifications and experiences.