Project Manager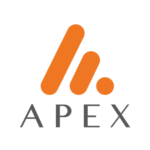 Website Apex Fund Services Bulgaria
Apex Group Ltd., established in Bermuda in 2003, is a global financial services provider. With 50 offices worldwide and 5,000 employees upon the close of announced acquisitions, Apex delivers an extensive range of services to asset managers, capital markets, private clients and family offices. The Group has continually improved and evolved its capabilities to offer a single-source solution through establishing the broadest range of services in the industry including fund services, digital onboarding and bank accounts, depositary, custody and super ManCo services, business services including HR and Payroll and a pioneering ESG Ratings and Advisory service for private companies.
We look to recruit bright, articulate and numerate employees who are not afraid of a challenge and are prepared to work hard and love what they do.
Every employee plays a part in making Apex who we are today and the more that we grow, the more important that becomes. Whatever your career path or specialism Apex provides a global platform to allow you to thrive.
The Role:
The Project Manager will be responsible for ensuring the project scope, plan, and execution of APEX's projects is delivered to meet the business requirements.
The Project Manager will report to the Head of PMO.
Key duties and responsibilities:
• Take responsibility for the project from project scoping, requirements definition, project planning and financial planning/budget perspective;
• Manage the project within the defined budget;
• Setup project Steering Committee meetings – lead the meetings providing status updates for projects;
• Liaise with management and PMO from a resourcing perspective to ensure all resourcing plans are aligned with the project deliverables;
• Throughout project life cycle, identify and assess all risks, issues, assumptions & dependencies and identify mitigating actions for same;
• Manage external vendors to ensure they deliver to time and budget deliverables;
• Ensure all project documentation is maintained and of adequate quality;
• Ensure quality gates are in place and achieved;
• Ensures efficient communication with all relevant stakeholders.
Experience and skills:
• 5+ years in a PM role;
• PM certification (PRINCE2 or PMP);
• Strong leadership and influencing capabilities;
• Excellent presentation skills and communication skills;
• Experience in the financial services industry, and in particular the Fund Administration sector would be an advantage;
• Strong relationship management skills.
Key Performance indicators:
• Sign off of PID with project sponsor;
• Delivery of project to PID;
• Good engagement with project sponsor and SteerCo;
• Good engagement with PMO and other project managers/APEX teams ensuring all dependencies with other projects are captured and managed;
• Project documentation.
What you will get in return:
• A genuinely unique opportunity to be part of an expanding large global business;
• Exposure to all aspects of the business, cross-jurisdiction and to working with senior management directly;
• Work for a fast developing and one of the world leading independent fund administrators;
• Opportunities for professional development;
• Competitive remuneration package including various benefits;
• Positive and hospitable work environment;
• Office location on communicative place at Sofia city center in modern office building.
Additional information:
We are an equal opportunity employer and ensure that no applicant is subject to less favourable treatment on the grounds of gender, gender identity, marital status, race, colour, nationality, ethnicity, age, sexual orientation, socio-economic, responsibilities for dependants, physical or mental disability. Any hiring decision are made on the basis of skills, qualifications and experiences.
We measure our success as a business, not only by delivering great products and services and continually increasing our assets under administration and market share, but also by how we positively impact people, society and the planet.