IT PMO Coordinator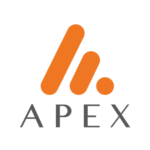 Website Apex Fund Services Bulgaria
About Apex
The Apex Group is a global financial services provider with 5,000 staff across 50 offices globally. We look to recruit bright, articulate, and numerate employees who are not afraid of a challenge and are prepared to work hard and love what they do.
Every employee plays a part in making Apex who we are today and the more that we grow, the more important that becomes. Whatever your career path or specialism Apex provides a global platform to allow you to thrive.
The Role:
The role of the PMO Coordinator is to provide administrative support and coordination for the PMO, building strong working relationships throughout the business, providing support to the IT organization.
The person must demonstrate knowledge of project management methodologies and tools, along with the ability to collaborate with a broad stakeholder community.
Key duties and responsibilities
• Direct administrative support for the Head of PMO;
• Ensure project methodology is adhered to and submitted documentation is consistent with existing standards;
• Pro-actively seek opportunities to drive improvements across the PMO;
• Collect and analyse project data, and generate reports, graphs and presentations as required;
• Assists in training out the Project Management Methodology and Standards;
• Act as the control point for project related documentation templates;
• Regular review of the quality of the data in the PPM system;
• Support APEX PMs in the creation of key project documentation – PID's, project plans, RAIDs, etc;
• Working closely with other team members;
• Ad-hoc duties as required.
Experience and skills
• 2+ years in a PMO Coordinator/Administrator role;
• Understanding of Project Methodology and Key Metrics;
• Proficient in MS Project & Excel;
• Attention to detail;
• Good presentation and communication skills;
• Excellent communication skills in both English written and verbal;
• Strong time management skills.
What you will get in return:
• A genuinely unique opportunity to be part of an expanding large global business
• Exposure to all aspects of the business, cross-jurisdiction and to working with senior management directly
• Work for a fast developing and one of the world leading independent fund administrators;
• Opportunities for professional development;
• Competitive remuneration package including various benefits;
• Positive and hospitable work environment;
• Office location on communicative place at Sofia city center in modern office building.
Additional information:
We are an equal opportunity employer and ensure that no applicant is subject to less favorable treatment on the grounds of gender, gender identity, marital status, race, color, nationality, ethnicity, age, sexual orientation, socio-economic, responsibilities for dependents, physical or mental disability. Any hiring decision are made on the basis of skills, qualifications and experiences.
We measure our success as a business, not only by delivering great products and services and continually increasing our assets under administration and market share, but also by how we positively impact people, society and the planet.
If you are looking to take that next step in your career and are ready to work for a high performing organization, alongside talented people who take pride in delivering great results, please submit your application