Junior Systems Administrator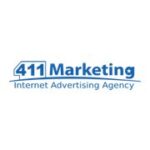 Website 411 МАРКЕТИНГ ЕООД
We help local businesses grow their market presence
411 Locals is one of the top US & Canada SEO Business Solutions companies, having served over 70 000 customers in the last fifteen years. In 2009 the first branch abroad "411 Marketing" is established in Bulgaria .
Today we have business presence in five countries across four continents, continue our ambitious growth, and boast an A+ rating from the Better Business Bureau.
We help local businesses grow their market presence through local SEO, multiple customized strategies, and the most cost-efficient tactics, including website design and development, social media marketing, and content creation.
We have the passion and the expertise in supporting growing small and medium size businesses.
Responsibilities:
Quality of Service – QoS
Systems security
Assist Network administration (including backup, security management, user account management, office systems and applications support)
Servers update, upgrade, support, configuration and administration
Tracks the performance, problems, and outages of the systems, and reports on them
Desktop support, both remote and in-person when needed at the office address 44 Gen. Skobelev Str, Varna
Office equipment support (computers, printers, peripherals) at the office address 44 Gen. Skobelev Str, Varna
Software stallation/upgrade of office/production computers, wiping out data from returned/decommissioned computers
Maintaining repository file with all assigned computers to employees, inventory listing of all computers with technical specification, participate in physical counting of IT equipment
Responsible for monitoring of all critical services and hardware
Position Requirements:
Formal Education & Certification
Diploma in Computer Science or Information Systems.
Experience in similar position
Experience in setup and configuration of Linux servers
English Language – written and spoken
Knowledge & Experience:
Current experience as an Administrator on a network and servers, desktop systems and communications devices using current technologies
Windows and Linux servers (Debian)
Configuration and management of routers and cisco switches
Working knowledge of current communications devices and protocols, server and desktop
Ability to manage multiple projects, activities and tasks simultaneously
Dependability, self-direction, initiative, and ability to work with different types of people
Proficient verbal and written communications skills in English
Version control, MySQL, PHP, Pyton
Personal Attributes:
Ability to make sound and logical judgments
Strong customer service orientation
Strong interpersonal, written, and oral communication skills
Able to conduct research into issues and products as required
Ability to present ideas in a user-friendly language
Keen attention to detail
Analytical and problem-solving abilities
Experience working in a team-oriented, collaborative environment
Key Performance Indicators:
Monitoring – assures that the network and all systems are properly monitored and measured
Patching and security – assists the Senior Systems Admin with making sure all software is up to date with the latest patches and security updates
Productivity – Successful resolution of 90% of IT service tickets opened/serviced to completion
Work Conditions:
On-call availability as needed
Sitting for extended periods of time
Dexterity of hands and fingers to operate a computer keyboard, mouse, power tools, and to handle other computer components
Occasional inspection of cables in floors, workstations, and ceilings
Lifting and transporting of moderately heavy objects, such as computers and peripherals
Location:
The position is located at 411 Locals Offices in Varna, BG, but is mostly remote/WFH. Travel to our Varna office will occasionally be required for hands-on work.
Culture Note:
You should love finding simple solutions to big problems, and care not only about the efficiency and maintainability of technology, but the way it helps our people do their jobs. Our team is ambitious, passionate, the environment is fun and our philosophy at 411 is to work hard, play hard.
KINDLY SUBMIT YOUR RESUME IN ENGLISH
Salary:
Upto 1500 USD depending on performance